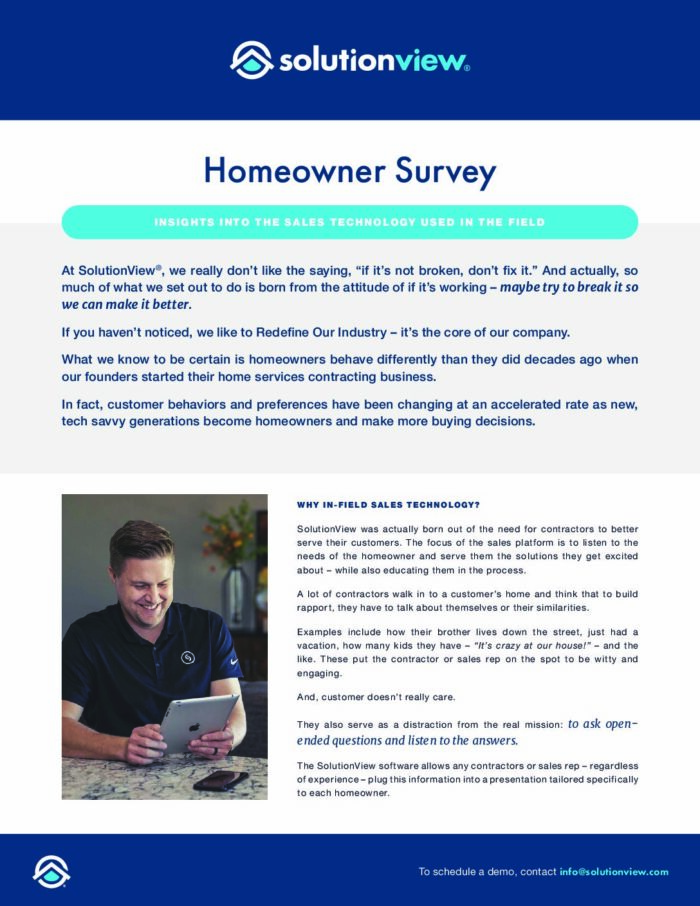 Homeowner Survey Guide
SolutionView was actually born out of the need for contractors to better serve their customers. The focus of the sales platform is to listen to the needs of the homeowner and serve them the solutions they get excited about – while also educating them in the process.
A lot of contractors walk in to a customer's home and think that to build rapport, they have to talk about themselves or their similarities.
Examples include how their brother lives down the street, just had a vacation, how many kids they have – "It's crazy at our house!" – and the like. These put the contractor or sales rep on the spot to be witty and engaging.
They also serve as a distraction from the real mission: to ask open-ended questions and listen to the answers.
The SolutionView software allows any contractors or sales rep – regardless of experience – plug this information into a presentation tailored specifically to each homeowner.