Features
As a contractor, you just know when your tools are designed and built by people who actually use them.
You don't have to fight them; they just work—the same way, every time. The same goes for sales software. You want something that will simplify and standardize the appointment, so every customer has a positive experience—the same way, every time.
Let's take a quick look at the features that make SolutionView the better choice for your company.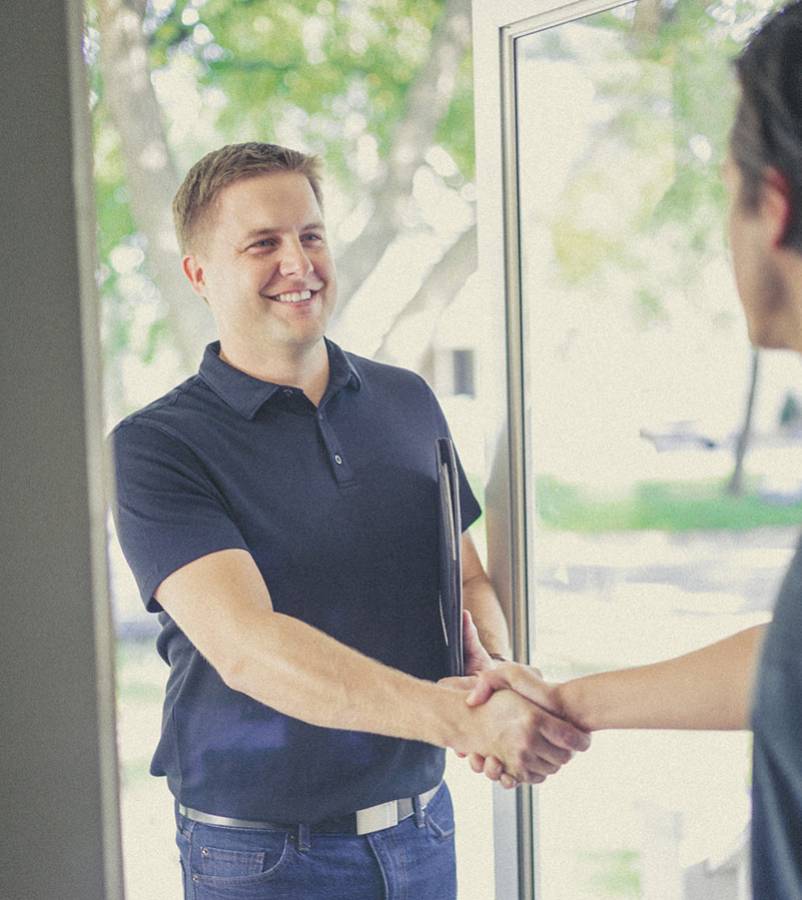 For the Sales/Service Rep
Homeowner Education – SolutionView helps walk the customer through the causes of their problems, so they can understand why you're recommending the full suite of solutions your company offers.
Automated Cue Cards – Triggered automatically by responses to the inspection list, prompting the sales rep to investigate further.
Findings and Presentation – Once the inspection is complete, the findings specific to that customer's home are presented along with a video showing the recommended solutions.
Tiered Options and Right-Sizing – SolutionView provides three tiered options for the homeowner and right-sizes the project with our one-of-a-kind options page featuring real-time pricing adjustments.
Proposal and Payment – After the presentation, the homeowner is presented with a professional branded proposal and payment can be taken.
For the Office
Scheduling and Route Optimization – Everything needed to schedule your team efficiently with location-based optimization and simple drag-and-drop functionality to maximize productivity.
Customer Experience – Automated text and email capabilities, online booking capabilities and other valuable features ensure the customer has the best possible experience.
Invoicing – Create branded invoices directly from work orders based on the services customers received, so there's no manual entry or time consuming invoice creation.
Reporting – Gain valuable insight into your company's operating efficiency—including financial, service, sales and customer care—with pre-built and easily configurable business reports.
Inventory Management – Keep track of real-time inventory at the office and in your vehicles as items are added to work orders and invoices. Easily create POs for approval and re-ordering.